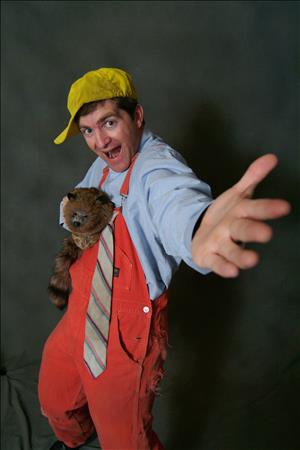 "Tommy" Toombs
Beginning in 1976, Tom juggled his way into the hearts of audiences with his ministry mix of comedy-drama-illusion. It soon became clear that his efforts to communicate the Gospel were limited only by his boundless imagination. For nearly three decades, Tom has delighted audiences both large and small, ranging in age from preschoolers to senior adults.
Tom is a unique and inventive communicator, utilizing preaching, drama, mime, juggling, balloon parables, illusion, comedy, and his energetic characters to convey the Gospel. He has performed before a diverse range of ages, races, and denominations throughout the country, being featured at major youth conferences and with the Billy Graham Evangelical Association, and has provided entertainment for several military bases overseas, in addition to teaching deployment-readiness to children.
"I have a really diverse ministry: God allows me to reach kids with the Gospel on one day, then to run around with them the next night, and then have 1,000 adults laughing one minute, crying the next," explains Tom. "However, my heart has always been especially drawn to young people because it is such a pivotal time in their lives. I suppose that part of my gift is to be able to reach different ages and a broad spectrum of people."
With a simple and child-like faith, a little juggling, perhaps a parable illustrated with balloons, drama, illusions and mime, Tom Toombs delivers his unique ministry of love and laughter that appeals to the "kid" in all of us.