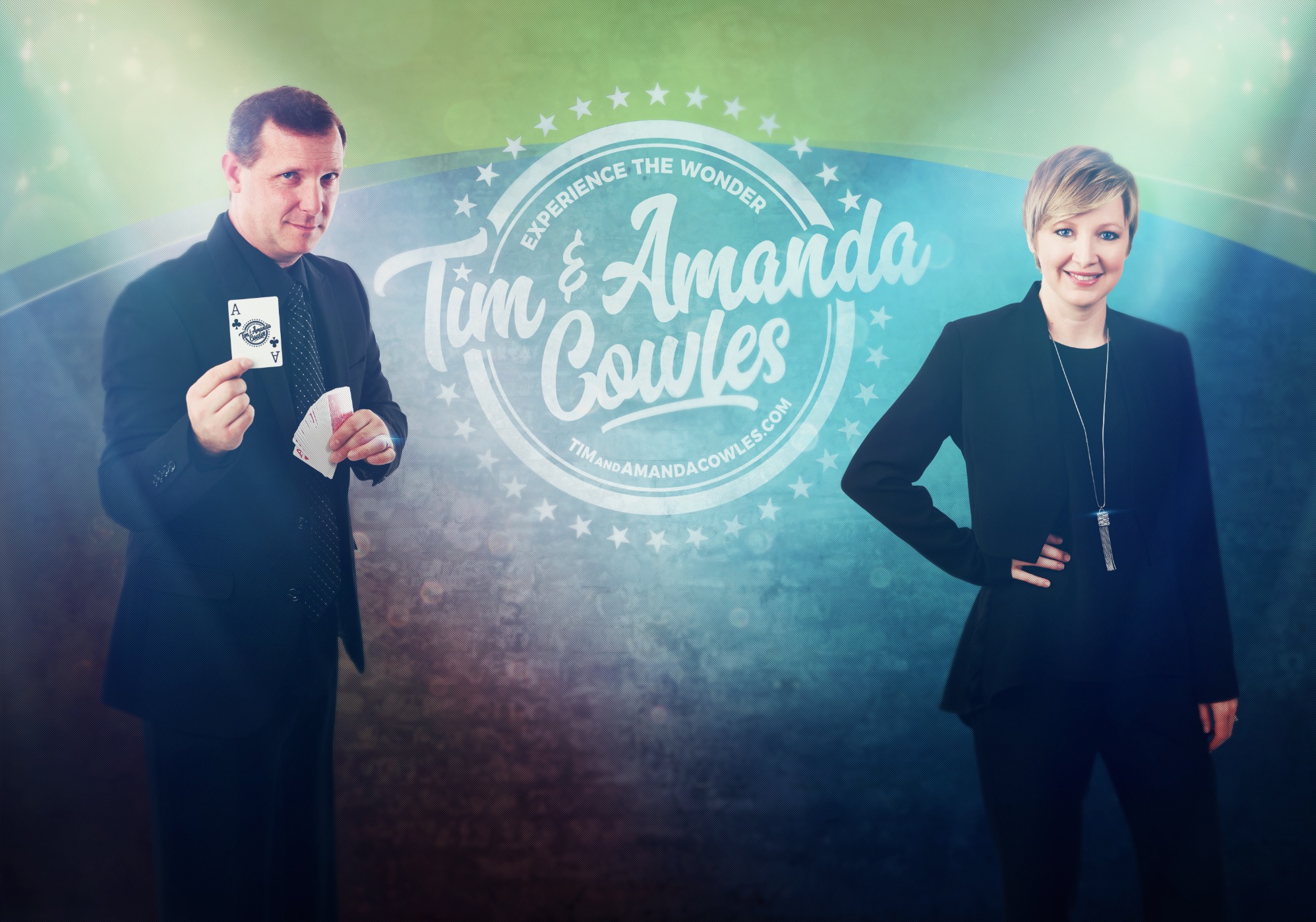 Tim & Amanda Cowles are illusionists, ventriloquists, comedians, communicators, and gospel sharers. They are consistently praised for their ability to hold everyone's attention and for providing programs that move at a quick pace. They make audiences laugh without ever sacrificing the message!
How they work:
Each year Tim & Amanda share their programs in a variety of venues: conferences, music festivals, single and multi-night family events, Upwards, VBS...you name it. If your event is large or if it's more intimate, Tim & Amanda want to work with you!
All they need is an outlet and an audience. They even run their own sound.
Tim & Amanda are based in Knoxville, TN, but they travel worldwide. They often perform multiple locations in a single day, so let us know if Tim & Amanda are coming to your area. We'd love to get you on the calendar!
Want to know more?
Tim & Amanda Cowles love sharing with families. Plain and simple. Their goal is to present clear, concise messages that engage their audience start to finish.
They have degrees in Biblical and Pastoral studies, and in English Literature. They've lived in California, Texas, and, now, Tennessee. They love to travel and are thrilled to have been able to visit--and most often share their programs in--Mexico, Africa, Japan, Central America, and Europe.
Tim has participated in projects with SONY Pictures and ABC.
Amanda's devotional, Break Time, is available where books are sold. (http://www.christianartgifts.com/GB-HC-BreakTime-Devotional)
Learn more by visiting their website at TimandAmandaCowles.com