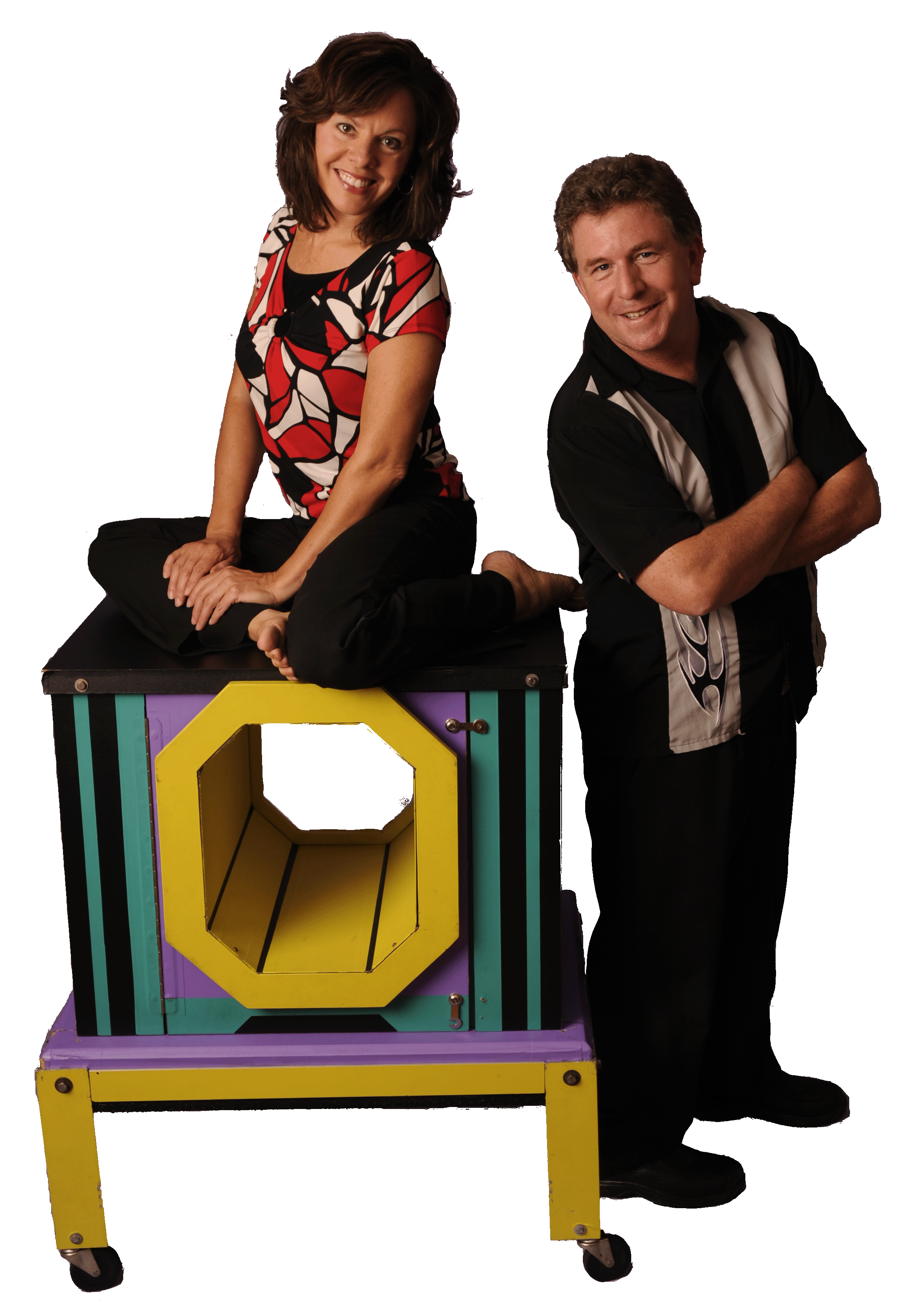 Have you ever dreamed of running away and joining the circus? Ned did just that at age of 17, and he has been performing ever since, with one goal in mind; sharing what Jesus has done for him and what Christ can do for others.
Ned and Joan Way are professional illusionists, jugglers and family/kids evangelists based out of Louisville, KY. The husband/wife team has performed with the Ringling Brother's/Barnum and Bailey Circus, at Disneyland, Disney World, and on cruise ships and other notable venues. They have also been featured performers with Kid's Gig, a part of the Billy Graham Crusade. Traveling abroad as far as Alaska, Hawaii, Canada, and the Virgin Islands
Ned, president of No Way Productions LLC, is an ordained minister. Joan has a BA degree in Elementary Education from the University of Northern Iowa. They are recipients of the "Excellence in Ministry" award presented by International Network of Children's Ministry.
With the aid of their special promotional packet, they have been known to break attendance records in churches all across the country. Their "Family Fun Nights" can actually increase the number of families attending your church! The message and ministry of Ned and Joan Way is a fantastic "way" to share the good news of THE Way, the Truth and the Life - Jesus Christ.