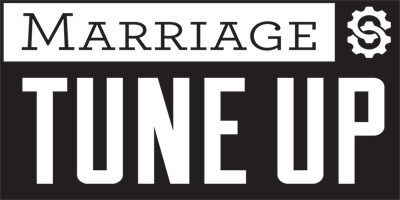 Can you imagine someone buying a car, thinking they'll never have to do anything but drive it, and expecting it to last forever? They never change the oil or check the tires, never take it in for service, never replace the hoses, belts, or plugs. They just assume it will last a lifetime without any care. Ridiculous assumption, isn't it? Yet, the majority of couples in this country have adopted that attitude about their marriages. A husband and wife think they can drive their relationship right out of the altar, never do any maintenance on it, and it will last forever. The same logic that tells us a car won't last under those conditions should tell us a marriage won't either. Sad to say, though, many of us take better care of our car than our marriage. Maybe it's just that we need to change our "spark" plugs, perhaps we've been noticing our communication has been "missing." It could be that we need a major overhaul. Most wives might even be quick to say his "block" is cracked!
Whatever tweaking needs to be done, all marriages need it. Jeff and Debby have designed this conference to help you and the couples of your community get "tuned up."
The Marriage Tune-Up Conference offers you the unique chance to work on and celebrate your marriage in a relaxed atmosphere filled with laughter, insight, and interaction with your spouse.
Jeff and Debby McElroy, founders of Forever Families, Inc., have designed the conference to be unlike any other you've attended on marriage. As the most sought-after couple in the area of marriage enrichment in the country, they have used their experience on the national speaking circuit to design a conference with…
Humor.
Let's face it. We don't get the chance to laugh enough. That won't be a problem this weekend. As Jeff and Debby share their look at marriage, you'll find your ribs hurting – either from laughing so hard, or from your spouse elbowing you! You'll be amazed at how, in the midst of hilarious, engaging laughter, you'll find deep…
Insight.
Insight into each other, insight into your marriage, but even more important, insight into how God is at work through many of the very things that seemed like roadblocks in your relationship. Jeff and Debby's back-& -orth teaching style will allow you to see and hear it from both the husband and wife's point of view with…
Straight Talk.
No psycho-babble. No abstract theories. Just plain talk from the heart of their marriage to the heart of yours. Jeff and Debby are real. Before founding Forever Families, Jeff worked for IBM and Debby was a school teacher. They became so burdened for the plight of the American family that they felt compelled to do something about it. They don't try to impress audiences, they want to minister to them. That means they have to be honest with their struggles and how God has used those struggles to strengthen their relationship. Jeff and Debby want you to walk away with more than just information, they want you to leave knowing you've had a life-changing…
Experience.
Throughout the conference, Jeff and Debby will use their award-winning dramas and comedies to allow you to see the teaching anchored in everyday life. They'll give you time to share with each other. To make memories. To experience something you'll refer back to for years as a landmark weekend in your marriage.
Schedule and Session Descriptions for Marriage Tune Up I - "Different By Design"
Special Note: Because Jeff and Debby are so often asked back to a church annually, they have developed several years' worth of programming, each building upon the previous year with all new dramas and teaching sessions.
MARRIAGE TUNE UP
Friday – Saturday Schedule
Friday
6:30 – 7:00 Registration
7:00 – 8:20 Session One: God's Design in the Differences
8:20 – 8:35 Break
8:40 – 9:45 Session Two: Communication
Saturday
9:00 – 9:25 Breakfast
9:25 – 10:40 Session Three: Conflict
10:40 – 11:00 Break
11:00 – 11:50 Session Four: Intimacy
11:50 – 12:00 Break
12:00 – 12:45 Session Five: Spiritual Unity
God's Design: "Dealing With Your Differences" Opposites attract. The problem is, once they marry, they spend the rest of their marriage battling over the differences. What did God have in mind when He brought you together? This session will help the two of you find the answer.
Communication: "Adding Oxygen to the Fire instead of Just Blowing Hot Air!" Couples frequently say they don't communicate. Nothing could be further from the truth. All couples communicate. Some do it constructively, other destructively. Learn how to: Understand why your spouse communicates the way he or she does. Use the differences in the way you communicate to strengthen your relationship.
Conflict Resolution: "Keeping the Spirit Glowing When the Sparks are Flying" Conflict isn't thought of as something that draws couples closer and helps them feel more connected. Yet proper conflict management and resolution will help you understand each other more deeply and make your marriage stronger and more satisfying. You'll discover: What is at the heart of good conflict management Practical ways to keep conflict from getting out of control How to create an atmosphere for open communication of feelings
Intimacy: "Fanning the Flames Without Getting Burned" Passion. Adventure. Newness. Creativity. These aren't fictional terms for romance novels, they are real feelings God intended for couples to experience in their marriage. You'll find: Specific, practical ways to inject romantic moments into your everyday life How to lighten up so that your marriage can have a feeling of joy again That sex is one of the greatest of God's good and perfect gifts. If it's not "perfect" for you yet, that's okay - getting there is half the fun!
Spirituality: "Feeding the Fire Within" God never intended marriage to be easy. Otherwise, couples would feel little need for His involvement in their relationship. The problem is, too few couples understand how to involve Christ in their marriage on a day-to-day basis. In this moving time, you'll hear: Practical steps to help put God in the middle of your relationship How to grow together in your spirituality How to discover the ministry that God desires from your marriage
For a document that explains the pricing of the Marriage Tune-Up Conference please click here.
For more information on the Ministry of Jeff and Debby McElroy please click here.